ODP Post and Pre Op Recovery Nurse
in Bristol through North Bristol NHS Trust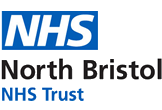 ODP Post and Pre Op Recovery Nurse

Are you interested in finding out more about nursing and ODP opportunities within our Medirooms team? Here are some of the reasons our team are unique…
A new concept in healthcare, our Medirooms combine the traditional recovery, day-case, same-day and admission areas into a single patient room environment, specifically designed to enhance patient experience by improving the level of privacy and dignity that these areas were traditionally able to offer. Patients also benefit from continuity of care as they are admitted, recovered and discharged/transferred by the same Mediroom team.
Our state-of-the-art Brunel Building, one of the most modern hospitals in Europe, accommodates 24 operating theatre rooms, with 72 single patient Medirooms situated in close proximity to the theatres. The Medirooms are arranged in 5 clusters over 2 floors.
• Our Practice facilitators support staff through training programme and regular catch-up/reviews to help them achieve their competencies and support their wellbeing.
• We provide a wide range of in-house training and a mentor is assigned to support your continuing professional development. External study days are also provided for the specialist skills required for your role and provide revalidation support.
We currently have opportunities available for:
• Experienced Registered Nurses with current NMC Registration
• Newly Qualified and Newly Qualifying Nurses, ready to take the leap from theory to the clinical setting.
• Suitable for Operating Department Practitioners looking to work within theatres.
We want you to reach your full potential from the moment you begin your career at North Bristol NHS Trust. Our support and benefits include:
• Award-winning health and wellbeing support
• State-of-the-art clinical environment
• Relocation policy (if eligible, up to £4000)
• Life assurance benefits
• Childcare support
• A supportive bank for extra shifts
• 27 Days plus bank holidays (increased to 29 days for 5 years and 33 days for 10 years)
So, are we right for each other? Here are your next steps…
• Submit your application via
this advert
• Follow us on social media and gain an insight into life at North Bristol NHS Trust (search @NBTNursing on Twitter, Facebook, Linkedin and Instagram)
Please mention Operating Theatre Jobs when applying directly to the advertiser
Recent jobs through North Bristol NHS Trust
Anaesthetic, Scrub, Recovery Nurse

via

North Bristol NHS Trust

in

Bristol
25-01-2022
Posted 04-02-2022
Viewed: 3527 times