Scrub Skilled Registered Nurse/Operating Department Practitioner
in Wales through PRO Nursing Healthcare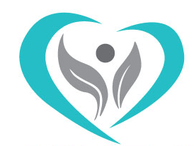 Scrub Nurse/ODP

3 month Block Booking

Newport (Royal Gwent)

£32.50 ph Umbrella Rate
PRO Nursing Healthcare are currently seeking a Scrub skilled Registered Nurse or Operating Department Practitioner / ODP to undertake agency shifts (ad hoc or block bookings) within the Newport area of Wales.
We have a range of flexible shift options to choose from here and are keen to speak with both full time and part time applicants. Ongoing block bookings are available at this location.
Working alongside Health Board employees, you will provide quality, patient-centred care with the support of a well-established team. Applicants with Scrub skills in most areas are welcome.
As a Nurse working with PRO Nursing Healthcare, you will have your own, dedicated Consultant to guide you through every aspect of the compliance and shift booking process. We take pride in delivering the best customer service in the agency market today, and truly seek to partner with you to ensure the next step in your career is as hassle-free as possible.
We offer very competitive rates of pay and are able to assist with accommodation for those Nurses travelling in from out of area.
Please mention Operating Theatre Jobs when applying directly to the advertiser
Recent jobs through PRO Nursing Healthcare
Recovery-Skilled Registered Nurse/Operating Department Practitioner

via

PRO Nursing Healthcare

in

Bristol
15-06-2021
Endoscopy Nurse/Endoscopy Skilled ODP

via

PRO Nursing Healthcare

in

Wales
15-06-2021
Registered Nurse/ODP - Surgical Discharge Lounge

via

PRO Nursing Healthcare

in

Bristol
15-06-2021
Scrub Skilled Registered Nurse/Operating Department Practitioner

via

PRO Nursing Healthcare

in

Wales
15-06-2021
Posted 15-06-2021
Viewed: 345 times